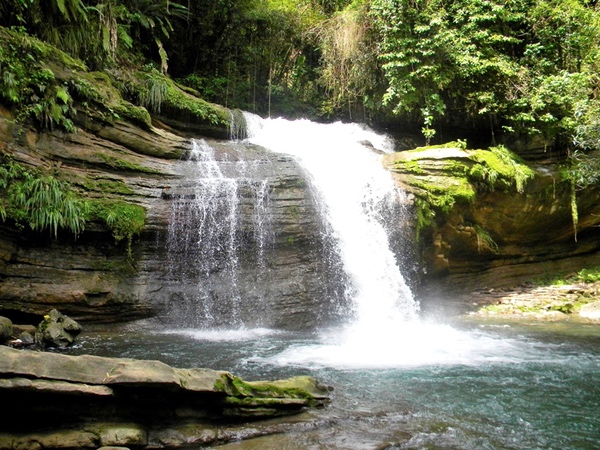 Located near the historic Nanny Town and about 45 minutes from Port Antonio is the clear, refreshing waters of the Nanny Fall. The 600-acre stronghold was named after the National Heroine, Nanny of the Maroons, who led many who were enslaved to freedom. The property includes a mini-museum and occasional African cultural performances. The Nanny Falls flows directly into the Stony River.
Stay at Bay View Eco Resort to enjoy the nearby Nanny Falls in Portland, Jamaica.
BOOK YOUR STAY
---
More attractions like Nanny Falls
---
Get your copy of Bay View Eco Resort's Portland Travel Guide
Add your name to receive your free copy today!
Join Bay View Eco Resort for exciting deals and promotions available at Bay View.